Hello Folks, Is World Ventures Scam, OR Something Legitimate? Is It Really Worth Your Money? Well Read My Full Review On World Ventures.
If you are here because you want to know whether World Ventures is a Scam or something legitimate, then You are really  at the right place.
Of course, there are a lot of confusion out there as to whether World Ventures is a Scam or not. I have done my personally thorough research and I can now fully tell You the the truth about World Ventures, whether they are a SCAM or not.
An Overview of World Ventures
Product Name: World Ventures
Website: www.worldventures.com
Price: Starting $99.95 + $10.99 = $110.94. ( then  $10.99 monthly)
Owners:  Wayne Nugent and Mike Azcue
Overall Rank: 40 out of 100
Well, What Is World Ventures Then?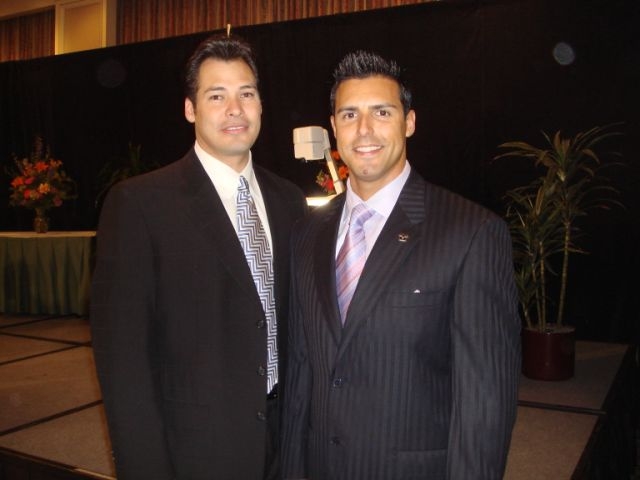 World Ventures is a  well known travelling, Multi-level Marketing (M.L.M) Company founded by Wayne Nugent and Mike Azcue on December 10, 2005.
World Ventures is one of those programs out there that make big claim to make people rich with their big promises. But the truth is that they fail to fulfill most of their promises. You shouldn't expect me to say that World Ventures is a SCAM.
Of course they are not a SCAM but the truth is that they always make their new customers feel as though making money with platform is easier which is in fact not at all and I will explain to you why I said that. They also claim that you can join their DreamTrips Membership where you "join a global travel and entertainment community of dreamers, adventurers and escapists, beautiful in our diversity and united by threads of curiosity and hope".
In fact World Ventures claim to have two levels of trips, that is the Dreamtrips Gold and the Dreamtrips Platinum. See below what WV claim is involved in the two Dreamtrips:
The DREAMTRIPS GOLD
Designed for members who want a great travel experience on almost any budget. This membership level provides access to memorable trips with travel extras —saving you time and avoiding hassles
Access to DreamTrips, DreamDays, DreamNights and VolunTours

DreamTrips extras: airport transfers, welcome receptions, hosts, excursions and activities

DreamTrips Rewards program

RateShrinker

Exclusive travel deals year-round

Flight accident insurance

DreamTrips Exclusive Deals

Access to MarketPlace

Dining and entertainment discounts

DreamTrips Mall

DreamTrips concierge

Personal website

Airport parking and limousine service discounts
The DREAMTRIPS PLATINUM
Access to exclusive DreamTrips Platinum experiences

Trip-specific Upgrades on Many DreamTrips, such as resort credits, room upgrades, lift tickets, green fees, spa discounts, culinary classes and more.

Ability to use 20 percent more DreamTrips Points

Emergency evacuation services

Advance booking access to all DreamTrips
Prices are as follows:
| | | |
| --- | --- | --- |
| Product | 1-Time Cost | Monthly Cost |
| DreamTrips Membership | $199.95 | $26.99 |
| DreamTrips Life Membership | $199.99 | $54.99 |
| International DreamTrips Life Membership | $199.99 | $49.98 |
| Luxury DreamTrips Membership | $999.99 | $99.99 |
| DreamTrips U Membership | $99.99 | $20.99 |
As I said earlier on, World ventures is not a SCAM, they are a legitimate business model just like any big M.L.M companies such as Herbalife, Amway, Avon,  and etc.
Of course, personally, I'm not an M.L.M fan at all and I no most people will dis agree with me on this review but that is my personal opinion,based on my research. 
How One Can Make Money With World Ventures
Anyone who signs up with WV and wants to make money would have to know and do the following;
Dream Trips Life (The Product)

Representative Business System (The Business)
World Ventures Dream Trips Life
The dream Trips Life is a platform that supposedly provides the cheapest travel packages to members of World Ventures. But the truth is  that these travel packages do not include flights.Of course, there is no way that flights can be included into the packages. So you would have to pay for your own flight ticket unlike other well  budget travel websites where you would be  offered an all-in-one package.
It is true that some of their travel packages are a little bit cheaper because when you travel with World Venture, they usually book a bulk of hotel rooms altogether to negotiate a low fee with the Hotel.
However, the truth is that these travel packages are only available if you are a member and only members of World Ventures can view the prices of the travel packages.
What it mean is that if you are not a member of WV, you cannot have access to the prices of  their travel packages to be able to compare with other travel website to know whether their packages are worth it or not. And to me this one negative side of World Ventures.
One thing I personally don't like about WV dream trips is that Dream Trips is that  you will be travelling with other members of World Ventures. For me, I do not like the idea of travelling with other people. I like to have a quiet time to myself and my wife alone. So this is one thing you should consider when you join World Ventures.
Their Representative Business System
For you  to make money with World Ventures, you would have  to sign up to the Representative Business System (RBS). The RBS is a system that does the calculations and determines the commission for each members of W V.
To put simply,  in order to make money with World Ventures, you would  have to first pay money to be a member of Dream Trips Life and  also  pay more money to join RBS which will give you the access to promote World Ventures and make commissions out of it.
World Ventures Compensation plan 
Like any other M.L.M company, world ventures claim to have a very good compensation plan. Even claiming to give you 100% commission. But the question is that, what is involved in in getting  this compensation?
Well, as I said, like any M.L.M company, World Ventures expect you to bring 4 members on board as your down-line to make a bonus commission and most importantly to waive off the monthly subscription. And you're pressured to do all these within the first 30 days you signed up with them.
For me this is not an easy task go round running like a crazy person looking for people to join you as your down-lines. If you are not able to do this then know that you will not benefit from the commission and also your monthly subscription  which is $60 continues.
Looking at this compensation plan, it means that, you can only succeed with WV like any other M.L.M company depending on your being able to bring people to sign up to join you on board as your down-lines and is even not a guarantee, since they would equally would have to be active as yourself.
Personally, I see their prices to be too high compared to other M.L.M companies.
The most interesting part is that, you will be given that impression from youir uplines or sponsor that their product sells for itself and you do not need to do any selling yourself at all. But that is not true, they do this just to convince people to sign up to join them.
Of course WV has  a  weekly or monthly seminars where leaders of World Ventures  make an introduction speech of the opportunity and other members will share their experiences as well. and the fact is that being able to bring people to the seminar itself is not a problem but being able to convince people to sign up, is the problem.
And without being able to  sign others up, NO commission a well. The video below shows a report from CBS News Story on World Ventures Dream Trips. watch it.
<>center>
World Ventures Personal Sales Bonus. Also, at WV you stand the chance to win a sale bonus when a rep sells 3 of the higher end trips within 28 days, $100 bonus is paid.
If 3 more are sold on top of that, it's another $150…and $150 for every subsequent set of 3 during that same 28 day period. If 3 of the lower-cost packages are sold, the bonus is $50. If another 3 are sold, $75 in bonus is earned.
Though these compensation plans look good, but you need to know that being able to convince someone to buy even one of these higher end trips is not an easy thing at all, and to think of selling tree in a month as their prices too are quite expensive as I mentioned earlier.
You would have to be a skillful seller to be able to make such sales. if you know that you are not good at selling and convincing people then close your mind on World Ventures, including all M.L.M companies and try my #1 recommended program, not any M.L.M. 
And so while others may make some income, if you are not skillful at selling then I would not recommend World Ventures for you.
NOTE

: According  the Income Disclosure of World Ventures, it declares that almost 80% of the people who join World Ventures do not make a dime and out of the 20% who makes money, many of them barely earn a sustainable income.

Have a look at the difference between World Ventures and My NO.1 recommended Affiliate Platform, as shown below:
Pros:
Their Compensation Plan.  Of course the compensation plan offers some great potential for making some some money fast. As you can earn up to $100 bonuses.This is high-stakes marketing with expensive products, so you can expect large bonuses.
Exciting Product. Most people easily  get people excited about travel, especially through  online network marketing, and  so if direct selling in person is difficult for you, this program makes it possible for you to try  the online marketplace.
Real Product. They have  real product , unique and original.
Cons:
World Ventures website. The main website of World Ventures looks little unsettling and confusing because prospects who want to check out the 3 packages are directed to three separate websites. None of the websites have package pricing readily accessible. 
Price too high to start. Yes, like I said, the price to start is too much to be able to get started, but then again this is a high-end product so everything, including start-up, is on a higher scale. Compared to other M.L.M, the start up price you need to pay before you can join them is too much
Travel package not available for all to see. The travel package are only available for you to know if you are a member and only members of World Ventures can view the prices of the travel packages. This is something that I do not fancy because non-members cannot assess the prices between the packages offered in Dream Trips Life and other budget travels websites to decide whether or not it is worth joining World Ventures.
The challenge of selling: Like I have explained earlier, you are pressured to recruit 4 new members on-board within the first 30 days of your sign up to join World Ventures as your down-lines to be able to benefits from their bonus and to have  monthly subscription waived.
WV's bad travelling method. One negative side of World Ventures as I mentioned is their trips. you would have to travel with other members of WV. If you are like me who doesn't like to travel with other people and would love to have a quite time then you will probably not enjoy their dream trips.
Should You Join World Ventures
I'm very sure that from this review it is very clear that World ventures is not a SCAM, on the other hand I personally will not recommend their platform to you, especially if you do not have marketing or selling skills.
Yes, while some people are able to make some money from World Ventures, as I have explained making money on their platform is not easy at all.
Even considering the prices of their products and packages, making sales will not be easy. But if you think you can dance their beat and make some income from them that is your personal decision.
 Complains From World Ventures Members
To let my readers know and understand the truthfulness of World Ventures, I decided to take a snapshot of complains made by  WV own members, from a website I did a research. Have a look at the snapshot below.
With all the evidences shown to you, I'm pretty sure that you can now make your personal decision as to whether you want to join World Ventures or not. 
But as for me though they are not a Scam as I mentioned, I will personally not recommend their platform for you, especially if you are not very skillful in selling and convincing people.
<<<If you are really interested in making  a successful income ONLINE then try my recommended Affiliate Program for FREE, NO Credit Card Required, and receive ONE-ON-ONE Tutorials on how to Build your own TWO FREE Business Websites and start making money from it.>>>